Welcome to the Mt Baw Baw eStore
Purchase everything you need for your next trip to Mt Baw Baw Alpine Resort! Don't forget to bring a copy of your receipt. For Resort Entry receipts, you'll need to print them or download them to show offline.
Featured products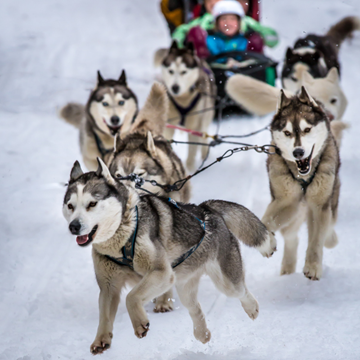 Come along on our Back Country tour as you are amazed by the strength and stamina of your team of Howling Huskys while out on the trail for an hour. During this tour you will get to know your team, from the smart ones to the cheeky ones. You will travel by dogsled amongst the snow gums and onto open plateaus. Take in the peacefulness of hearing nothing but the pitter-patter of the dog's paws against the snow and the commands of your musher. If you're feeling fit the musher might let you on the back of the sled. To complete your tour. Let one of our handlers bring you in to thank your team and answer any questions you may have while the dogs enjoy the tasty treat they receive when they return from the trail.