Back to All News Posts
Have a Snow Holiday On Any Budget These School Holidays
Alex Parsons | Mt Baw Baw Alpine Resort
Snow holidays don't have to be expensive! Mt Baw Baw is your most affordable option for a snow trip these school holidays. Check out these activities you can do on any budget:
Free
Other than paying for Resort Entry (and making sure that you carry chains – it's the law), there are a few things you can do at Mt Baw Baw that are completely free! You can come walk around the village and play in the snow – have snowball fights, make snow angels and build snowmen. Play with the kids and take some funny photos.
Feel free to bring your own food and drinks, perhaps hot chocolate in a thermos, and enjoy it in the beautiful alpine surrounds. A great time at the snow doesn't have to cost much.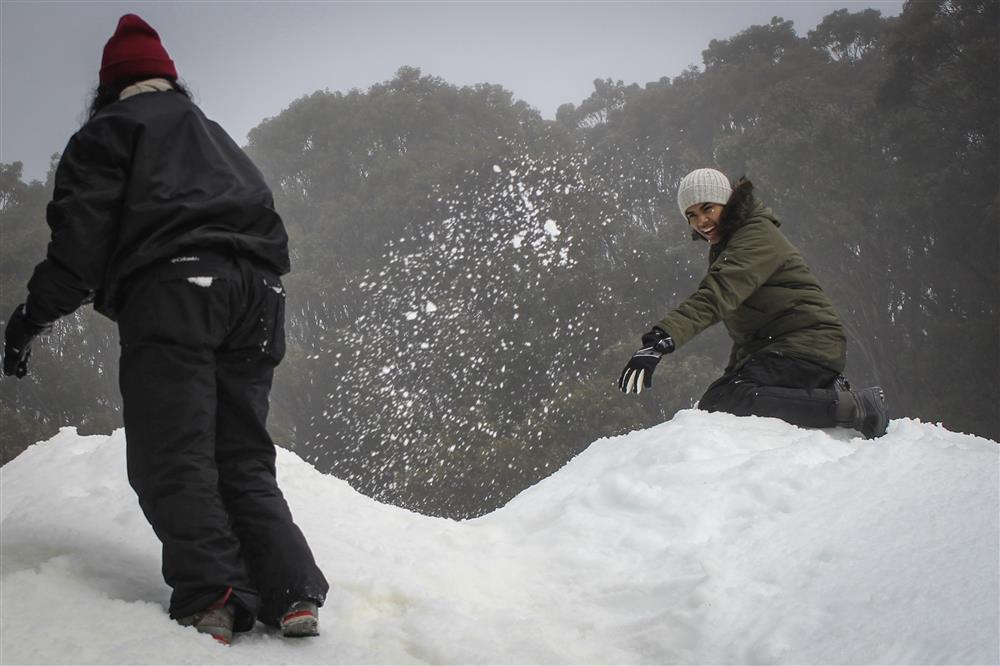 Cheap
Go for a slide on a toboggan. Tobogganing is a great family activity and is suitable for people of any age (adults love it too – trust us). Get the winter experience by sliding down our dedicated toboggan area and using the convenient magic carpet to get back up. A tobogganing pass is only $15 for a 90 minute session and can be booked online. Renting a toboggan from us is just $8. Too easy!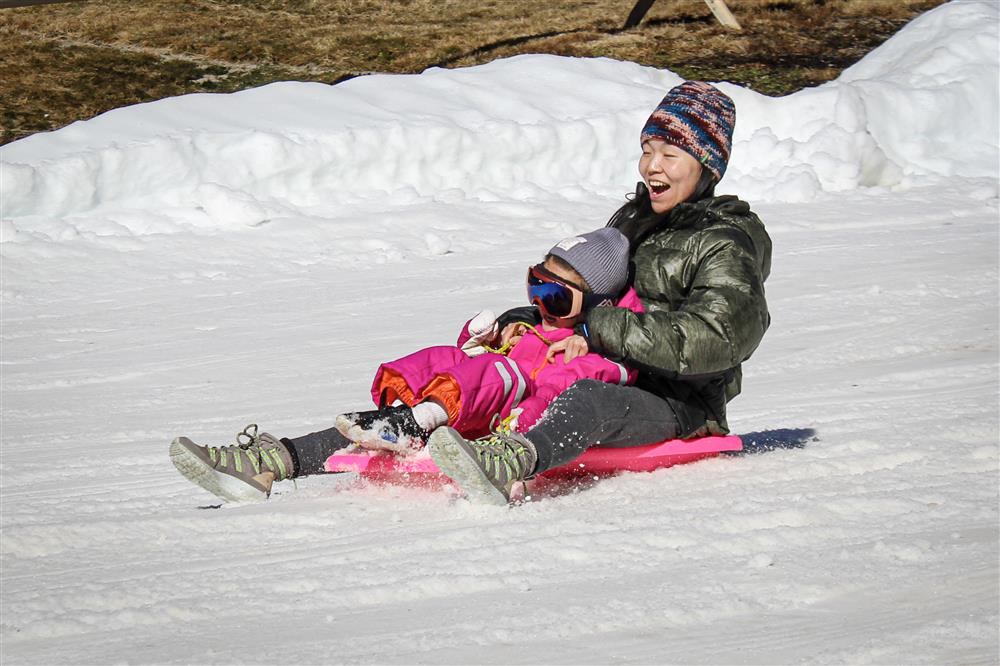 If you're after something at a slower pace, go for a wander with snow shoes or on our cross country skiing trails (check the conditions to see which trails are open). You don't even need to buy a lift pass for this – just Resort Entry as usual and bring your own equipment or hire some.
Next up, come and meet our friendly alpine dingos. You can book in to take them for a walk and give them a cuddle. Dingo walks are $25 per person, including coffee and cake. Groups can book in for a walk and lunch for $35 per person.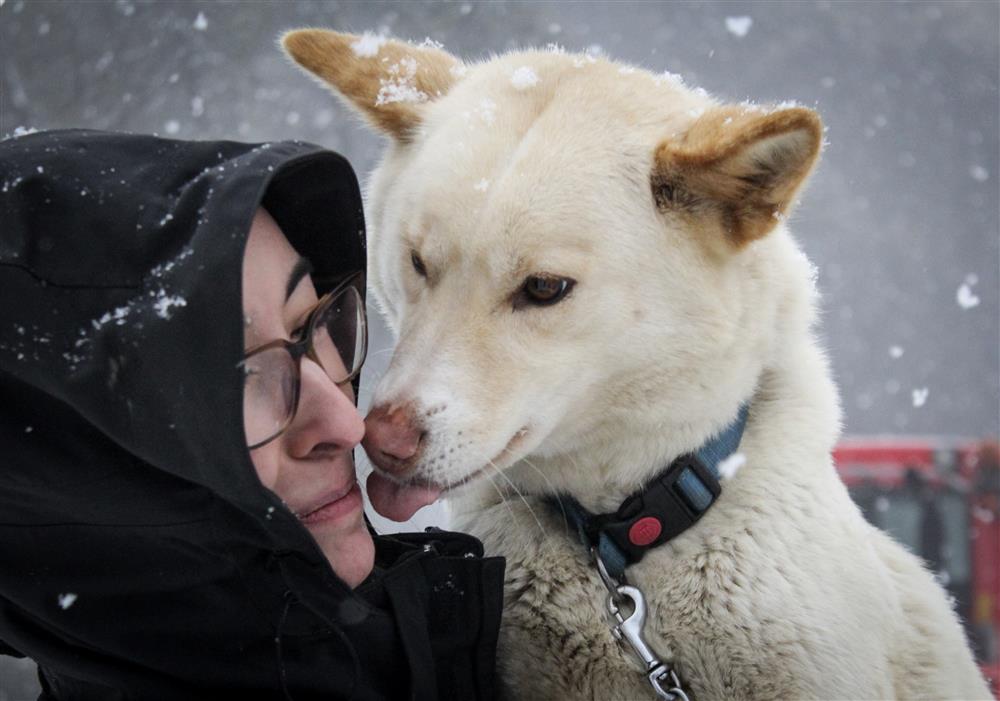 Still affordable
Become a true winter aficionado by learning to ski and snowboard with the Mt Baw Baw Snowsports team. Your kids will have heaps of fun while being active and learning new skills. If you've always wanted to see your little one slide down a hill by themselves, a lesson is the fastest way to learn the ropes and will reduce the amount of time they spend falling over (which means less tears!).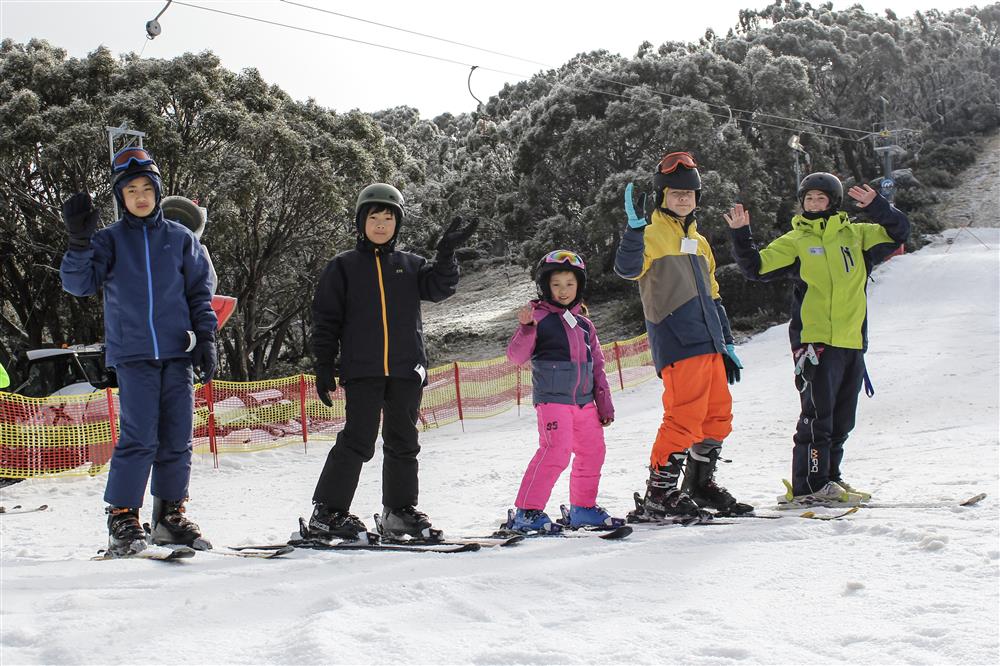 Group lessons are currently $70 for an hour and private lessons are $120 per hour. Online bookings in advance are essential. Don't forget to hire equipment if you need it and buy a lift pass too!
If you want the full winter holiday vibe, stay overnight at one of our lodges and dine in style at the Alpine Hotel & Bistro.
Mt Baw Baw is the perfect place for a snow holiday. We pride ourselves on being family friendly and affordable so everyone can get the winter experience.
Alex Parsons is a snow writer and resort media specialist with a Masters degree in Writing. When she isn't at Mt Baw Baw she's snowboarding around the world and writing about it at http://www.bigworldlittlecat.com/