Back to All News Posts
14 Things You Need to Do Before Arriving at Mt Baw Baw
Alex Parsons | Mt Baw Baw Alpine Resort

Few things compare to a winter holiday at Mt Baw Baw. Think hot chocolates by the fire, the kids making snowmen, skiing among our snow gums, and cuddles with the dingos while the snow falls in slow motion.
While beautiful, alpine environments bring unique challenges due to their weather and remote locations. This season also brings Covid-19 restrictions so it's more important than ever to be organised in advance. The Mt Baw Baw team have put together this guide with 14 things to do before you come up to the mountain in 2020.
In advance
1. Pick your activities and pre-book your trip.
Mt Baw Baw is one of the most family friendly resorts in Australia with activities for all age groups. Of course we offer great skiing and snowboarding, but there's also tobogganing, cross country skiing, snow shoeing and the dingos! Check out this page to read more about what we have to offer and choose what activities are best for you and your friends or family.
With Covid-19 restrictions in place, pre-booking resort entry and activities is essential. This year, you cannot enter the resort without booking in advance on our e-store. Get your resort entry, lift passes, toboggan pass, accommodation and more sorted out before you arrive.
2. Check the conditions.
It's best to know how much snow we have and what sort of temperatures and weather you can expect for your day at Mt Baw Baw. This will make sure you can be prepared for the conditions, know what activities might be best, and start thinking about how you'll get to the mountain. Have a look at our live cameras to see the resort, then look at our conditions report and keep an eye on the forecast
3. Decide how you're getting to the resort.
You can drive to Mt Baw Baw, catch a bus, or a train and then bus. More details on these options can be found here. Please remember to pre-book if you're opting to catch the shuttle bus from Resort Entry.
If you choose to drive, please note that carrying chains is required by law and they are checked at Resort Entry. You can hire chains along the way or you can hire and fit chains at the Resort Entry. If you are not experienced with the conditions you can also park at the Resort and catch a shuttle bus up to the village. Driving in the snow can be tiring work and requires a lot more attention than usual. Check out our tips for driving in the snow and how to prepare your car on this page.
4. Get your gear.
There are two hire and retail stores at Mt Baw Baw. If you are coming in a large group we do suggest you pre-book your gear. There are also a number of rental outlets in the towns close to Mt Baw Baw, with more information available on the website.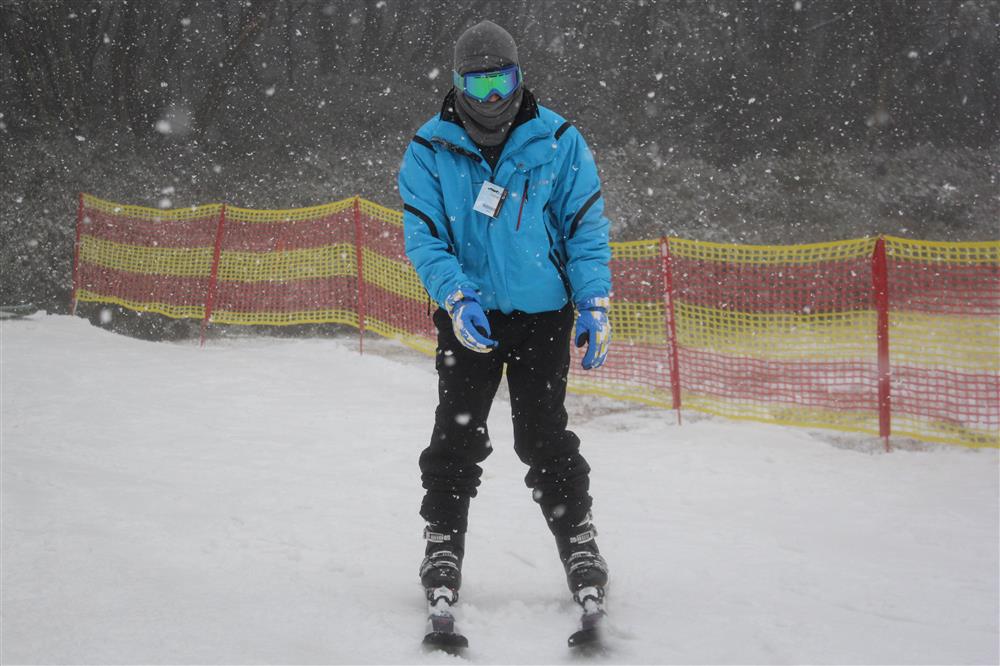 The day before
5. Pack.
It's best to have all your holiday gear packed and ready to go – wriggling kids into snow gear in the morning always takes longer than you'd think! Consider putting your skis and boards in the car, having all your clothing ready, and any food and drinks ready. If it's been some time since you used chains it's a good idea to review a chain-fitting video and practice at home.
6. Get petrol.
Save time by getting petrol the day before your trip. Mt Baw Baw is only a 2.5 hour drive from Melbourne but there is no petrol available on the mountain so it's best to fill up before you leave and re-check your fuel levels as you're passing through the last towns that you can refuel at. More information on routes and petrol stations here. If you drive a diesel car and the conditions will be cold, you may need to fill up with alpine diesel.
The morning of your trip
7. Check the weather and conditions report.
You can find out about the snow, weather and more on this page. It's essential that you scroll down and check the road conditions to make sure the road is open and what the chain status is.
8. Dress appropriately.
Mountain weather can change quickly throughout the day so it's best to bring multiple layers so you can be comfortable with all conditions. As a general rule, start with a thermal base layer that is wool or synthetic (cotton holds moisture and makes you cold). Then put a warm layer on top, such as a down jacket or other non-cotton layer. Finally, have a waterproof and windproof layer that will act as a shield to the conditions. It's a good idea to bring spare clothing in case you get wet – a common occurrence in snowball fights!
Finally, you'll also need a beanie, good gloves, long non-cotton socks, waterproof shoes, sunglasses or goggles, and sunscreen for sunny days.
9. Have your resort entry handy.
Double check that you've got proof of your resort entry printed or available on your phone.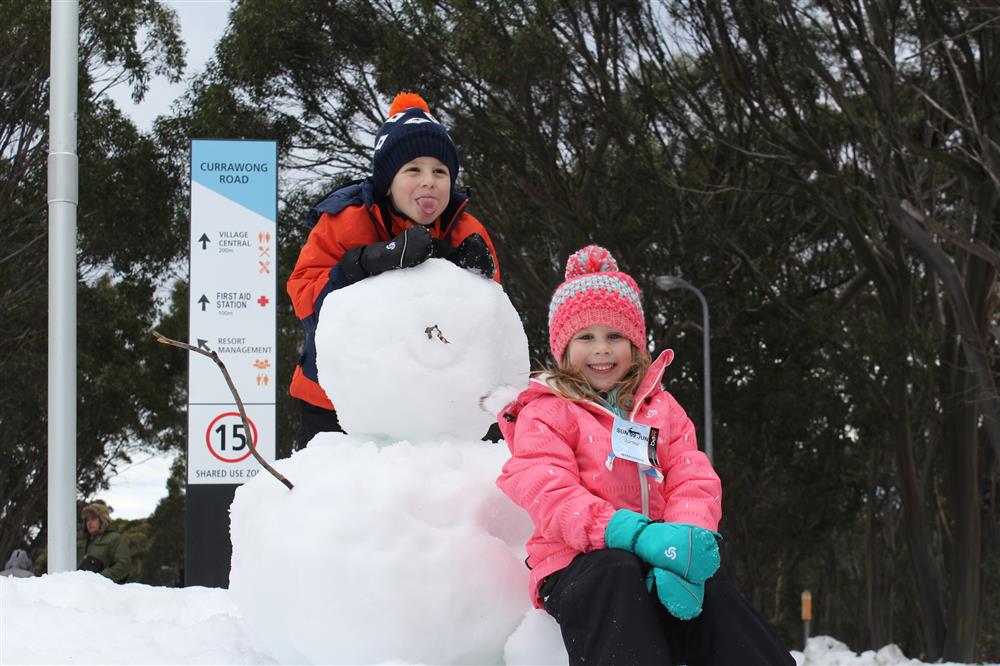 On the way:
10. Check your petrol levels!
Hopefully you filled up before you left but it's a good idea to re-check your fuel as you're passing through one of the last towns before Mt Baw Baw, such as Moe, Warragul or Yarra Valley. It's best to have ¾ of a tank of fuel as you leave in case you run into delays on the road.
11. Obey any directions to fit chains.
If you're directed to fit chains to your vehicle you must do so.
At Mt Baw Baw
12. Park in the right spot.
Day visitors can park right at the top in Car Park 1. Overnight guests in winter should relocate their cars to one of the lower carparks and will need to pay for multiple days. If you have heavy luggage, you can organise over-snow transport to your lodge by calling 03 5165 1136. Please note that this season we are only transporting luggage, not guests.
13. Head to Guest Services for any questions.
Guest Services is located on the left as you enter Car Park 1. If you have any questions the lovely people who work there can point you in the right direction.
14. Abide by our Covid-19 restrictions.
Covid-19 restrictions apply around the resort. We have limits on how many people can enter the resort, be on the slopes, and enter restaurants and cafes. Things will look a bit different this season, with plenty of hand sanitiser, designated entrances and exits, spaced out marks on the ground for queues and more. Lessons are also currently caped at one hour. You can read about some of the ways we're keeping you safe here.
If you have any other questions feel free to contact us! The more organised you are, the more fun your trip will be. This will free you up to enjoy everything that beautiful Mt Baw Baw has to offer.

Alex Parsons is a snow writer and resort media specialist with a Masters degree in Writing. When she isn't at Mt Baw Baw she's snowboarding around the world and writing about it at http://www.bigworldlittlecat.com/